Enlightened, Inc. Announces Launch of Commercial Cyber Practice, NetXaminer
April 1st, 2018
WASHINGTON (APRIL 1, 2018): Enlightened, Inc., a leading Information Technology (IT) consulting firm delivering cyber security, system integration, and management consulting solutions, announced today the launch of a new commercial cyber practice known as NetXaminer.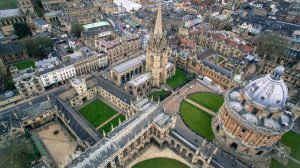 Enlightened, Inc. has been providing cyber security services for the federal, state and local governments for almost 12 years. The commercial cyber security practice, NetXaminer, offers full-fledged cyber security services for clients in the private industry. These services include but are not limited to security and regulatory compliance assessments, network scans, and training, ultimately leading to a better security posture.
"The services we provide through NetXaminer are a necessity in the digital age. It is essential that entities are aware of the vulnerabilities that may exist on their networks and work toward complying to industry regulations in order to protect themselves from becoming the next cyber breach victim," said Antwanye Ford, Enlightened President and CEO. "As passionate professionals in the field, we are excited about the opportunity to help those institutions get there."
About NetXaminer
NetXaminer is a group of cybersecurity and network specialists who take a medical approach to the cybersecurity needs of their clients. NetXaminer ensures that their clients networks are healthy and maintain a great security posture by prescribing a cure to stay cyber secure. For more information, please visit netxaminer.io.
About Enlightened
Enlightened is an award-winning company that provides Cyber Security, IT and Management solutions to resolve complex business problems for federal, state, and local government agencies. Enlightened holds GSA IT-70 and MOBIS schedule contracts, and is certified as a HUBZone and Small Business by the Small Business Administration. For more information please visit www.enlightened.com.
#    #   #
Media Contact:
Enlightened, Inc.
Christina Castle
Phone: 202.728.7190 ext. 324
info@netxaminer.io