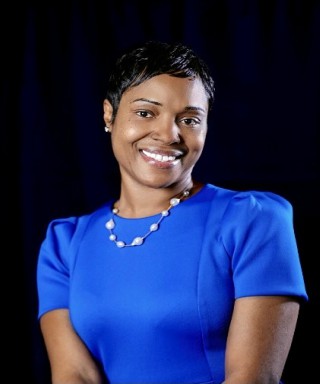 Keisha Davis
Human Resources Manager
Ms. Keisha Davis, Human Resources Manager, is a human resource management professional with over 23 years of experience. For the past 18 years she has provided human resource management for leading government contracting and management consulting firms. Ms. Davis has notable experience in strategic human resource planning, developing performance management strategies and recruitment plans, payroll, federal and state law compliance, negotiating employment contracts, employee benefits, compensation, training and development, and management coaching.
Ms. Davis holds a Bachelors' Degree in Business Management from Kaplan University (Davenport, IA) where she had a deliberate focus on Human Resource Management studies. She has worked with mid- to large-size consulting firms throughout the Washington, DC Metropolitan area, gaining strong expertise and a well-known reputation for workplace compliance, employment law, workforce development, and relationship-building. Through her long tenure in supporting technical firms, Ms. Davis earned the Kanban Management Professional (KMP) credential through the Kanban University, certifying her knowledge and capability to streamline processes and service delivery, while improving her team's performance.
As Human Resources Manager, Ms. Davis provides management coaching and compliance strategies to executives and team members in leadership roles delivering on her passion to develop employees while optimizing workflows and maintaining a competitive advantage.