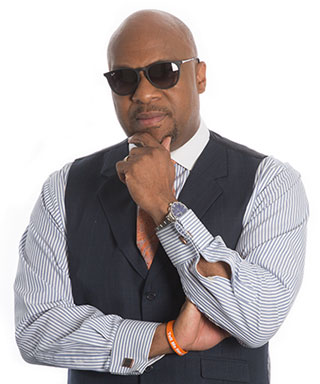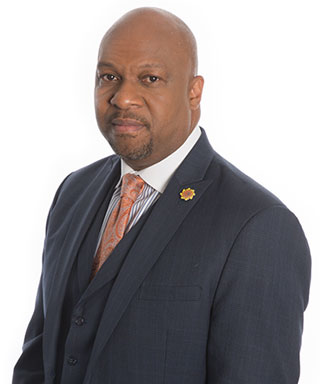 Antwanye Ford
President & CEO
Antwanye E. Ford is President & Chief Executive Officer of Enlightened, Inc., a leading Information Technology and Management Consulting firm founded in 1999.  Enlightened serves federal, state, and local government agencies, and provides cyber security, software development and integration, management consulting and business process outsourcing services.  In 2016, the Company expanded its service offerings to support the transportation and healthcare sectors.
As co-founder of Enlightened, Antwanye has led the Company's growth from a start-up business to a diverse organization with over 200 employees.  He continually leads the Company's corporate vision, strategic planning, and innovation efforts.  As a thought leader with a keen eye for emerging trends, his passion is to develop and deliver business solutions to problems of global, national and local significance.
Prior to Enlightened, Antwanye served as Director of Applications Support for INTELSAT, leading the business unit's development of applications, consulting projects and document management infrastructure.  He served as a Development Project Manager at MCI where he was responsible for the design, build and delivery of systems that invoiced over $20M per month, and as Product Manager for the Company's Flagship Friends and Family product.
Antwanye is Chair Emeritus for the District of Columbia Chamber of Commerce and serves as the current Board Chair of On-Ramps to Careers. He is a Board Member and Regional Director of the East Coast Division of the US Black Chambers, Inc., and a Board Member of the Downtown Cluster's Geriatric Day Care Center.  In January 2018, DC Mayor, Muriel Bowser, appointed Antwanye to Board Chair of the District of Columbia Workforce Investment Council.
As an advocate for community investment, youth mentorship and corporate philanthropy, Antwanye's personal philosophy is "To whom much is given, much is required".  He spends much of his personal time mentoring youth and overseeing the management of a robust and award-winning internship program at Enlightened.  He also serves on the Advisory Board for the Howard University School of Business, Information Systems.
A native Washingtonian, Antwanye earned his Bachelors of Science and Masters of Science degrees in Information Systems Technology from The George Washington University with honors.